Do you know what your dream home looks like? I mean really know? Let's start from the very beginning on the type of homes available:
House
A home is classified as ownership of the architecture and property of land the structure resides on. Many times, you will have additional property beyond the initial home footprint that you own as well (the yard), and are able to make appropriate modifications (landscaping), or, have the ability to increase your home size within the property lines. In many cases, there are HOA associated with neighborhoods, especially if they are within gated communities.
SINGLE STORY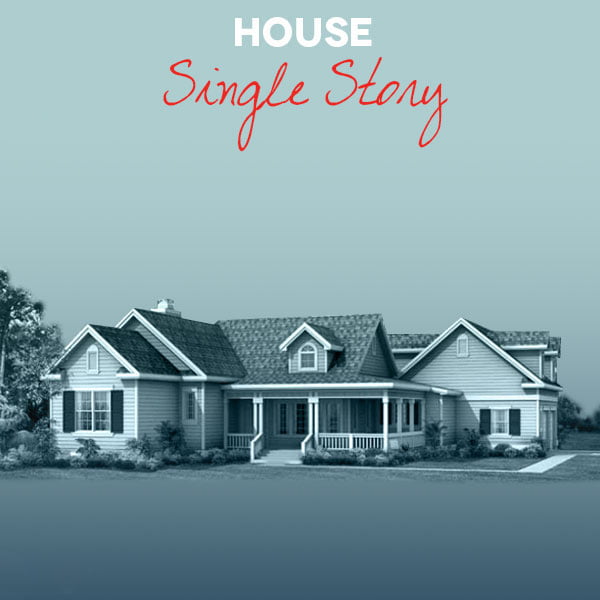 A single story home allows for ease of "growing into". If you are older in age and find it harder to walk up and down stairs, or, might plan to have your in-laws move in with you and your family in the future, this might be the option for you as it can help reduce the number of level changes.
A single-story home may also require more land to be purchased and used, however, it does offer the opportunity for bringing in more natural sunlight to all spaces through windows and solar tubes.
MULTI-STORY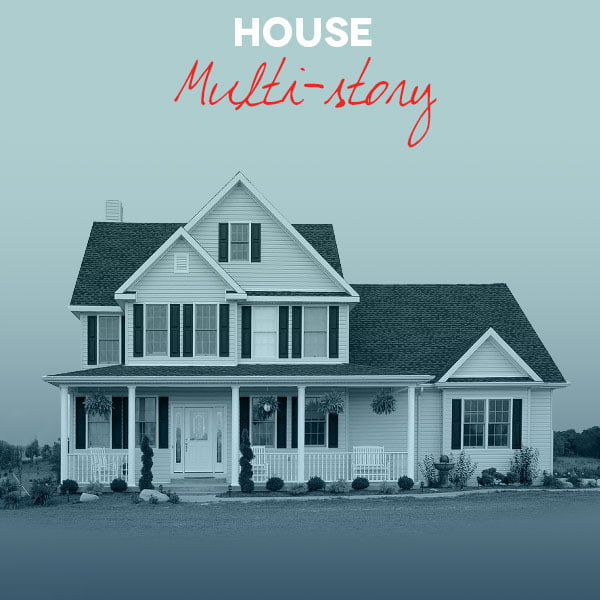 A multi-story home is a great choice for space on a smaller lot of land. It is important to consider the location of amenity rooms, like the laundry room, to determine if walking up and down stairs for each load is something you are willing to do.
A multi-story does offer the ability to bring in more natural sunlight through the use of windows in more connecting spaces, like halls and lofts, but does cause some missed opportunities for every space to achieve sunlight due to the layering.
Note: it is possible to move the location of a laundry room for a home renovation to better meet your needs. Be aware of higher costs associated to plumbing for this type of modification
TOWNHOUSE / TOWNHOME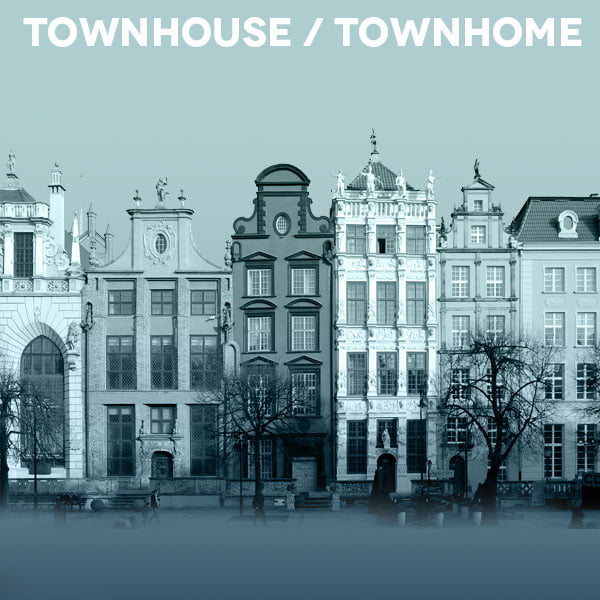 A townhouse is defined as a place ownership where you own a portion of the structure (inside all of the exterior walls) as well as the property of land beneath your space.
Townhomes typically have a tall, slender look. In some cases, all units have a similar aesthetic to give the impression of a larger building, while others have distinctly different facades.
There are many types of town homes ranging from detached (not sharing any walls with your neighbors), to partially attached (sharing one wall with your neighbors), to completely attached (sharing two or more walls with your neighbors). Consider the type of detached or attached layout prior to making the purchase. You may also want to talk with neighbors or visit the neighborhood different days and times of days to get an idea of how loud your potential neighbors may be.
You may want to check with the complex to understand how parking works. In some communities, the townhouse has an attached garage (similar to a house), but in many others, parking is designated by covered or uncovered spots. Many times, owners are limited to the number of reserved spots and guest spots they can use.
CONDO
A Condo is classified as a place you own where you only own the interior space. So, everything within the walls of the condo, is yours; everything outside or the adjoining walls to your neighbor, technically belong to the organization, and, in part, you have an interest in everything that involves this.
WALK-UP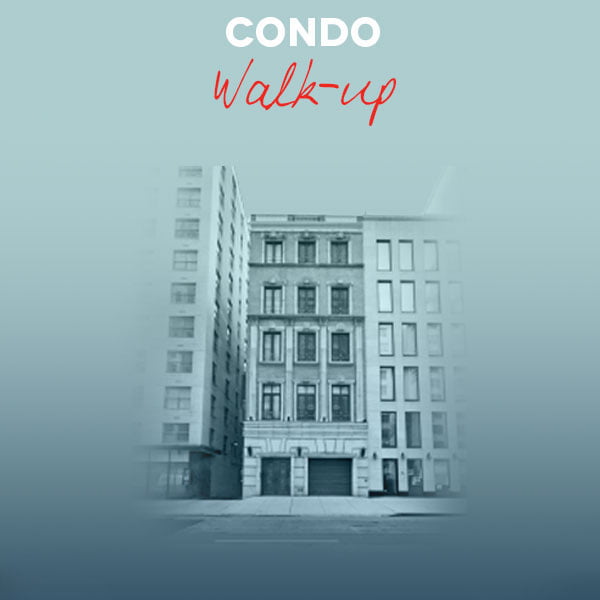 A walk-up can be considered close to a townhouse with the exception that you may not own all levels of the building. In some cases, although different floors may be owned by multiple tenants, there is still an HOA to take care for roof leaks or basement flooding (this is critical to know in the event an emergency happens that the whole building can contribute to the cost of repair and not the single tenant.) This system is also helpful to not only ensure everyone contributes to costly repairs that may affect the whole building, but helps to keep the building more desirable.
In some cases, walk-ups have have access to a garage or back alley parking for it's tenants, but, most of the time, owners must use street parking.
MULTI-STORY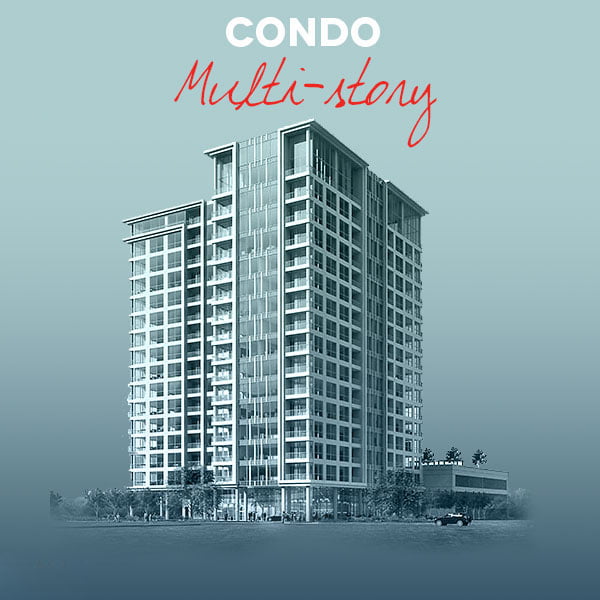 A multi-story condo is similar to an apartment style layout, with the exception being that you own the interior of your space. Some added benefits to this type can include complex access and maintaining of amenities like a gym or pool. The downside is, you will likely be surrounded by neighbors on almost all sides, including the possibility of an indoor hallway.
One benefit for owners is that most of these types of condos do provide some type of parking that may, or may not be included in the community (HOA) fee, or, paid separately monthly or yearly. However, in most cases, you are only renting your reserved parking spot, and guests may have a difficult time finding their own place to park.
Sources:
Originally posted August 9, 2016
Feature image Photo by Breno Assis on Unsplash