Every home needs a little light. Whether that be for reading a favorite book just before bed, or highlighting a piece of art, or even, setting the atmosphere of a dinner with family. But what many homeowners struggle with, is how they can use light to their advantage when showcasing their home.
"the form of energy that makes it possible to see things : the brightness produced by the sun, by fire, a lamp, etc."

— Light. (n.d.). Retrieved January 17, 2016, from http://www.merriam-webster.com/dictionary/light</figcaption
HOW CAN LIGHT AFFECT MY SPACE?
Light is the one Element of Design that allows you to visually see all others. Depending on the quality of light, you can interpret the other elements differently. As an example, not enough light can make texture appear flat, too much light and colors can appear overexposed. Even contrast in light can affect how you perceive a space, or, even causing your eye to feel sore and tired.
LIGHT AS OTHER DESIGN ELEMENTS
Light is an interesting topic became but the effect of the light and the source can be considered as a design element.
The source of a light can be:
POINT
A single point of light can create an emphasis on a single object. Think of this as a great tool for highlighting your favorite painting on a wall. Likewise, when the bulb of a light is visible, this can also create a point of light that may attract us to it.
LINE
The best way to achieve a line of light is through cove lighting. These techniques can attract the eye upwards highlighting the sense of space within a room.
PLANE
When we think of light, we may think of a singular bulb shining on the places we visit most within a home. Linear fixtures can give use a sense of balance, pending the shape of the room we are in, but a plane of light can create a sense of softness to a space. Although many "planes" we commonly see in a space are those integrated as wall washers (lights that flood a wall to showcase the wall itself or a texture applied to it) it is not uncommon to consider elements like skylights or windows with a shear drapery covering it, as great planes of light. The benefit to these types of light sources is that they tend to be diffused; they soften the feel of a room while providing enough visual aid to complete tasks, or simply enjoy the space.
VOLUME
One thing I love about a chandelier is the ability for a homeowner to create a sense of space. When using light correctly, through integrating points of interest and by adding planes of light to flood the area, a room can feel grander and more airy. A chandelier has an added effect in that the shape of the fixture itself can determine how long a room could feel by leading the eye in a linear direction. It can bring people in closer, the smaller it is. It can even play a trick on the eye to make a room feel roomy by the amount of space between each bulb.
COLOR
Simply put: color impacts our emotions. The use of light with color can tell subconsciously how we should feel, or even if we should fall asleep. Consider warm light (more yellow) vs. a room filled with cool light (bluer), these two rooms would give you a different feeling of what should occur there. A cool light signals the middle of the day – high energy, while the warmer light creates the end of the day, where we are getting ready for bed.
All of these types of forms and colors can then be combines in a way to create patterns and other design elements (like emphasis, balance, rhythm, and contrast).
THE IMPORTANCE OF LIGHT IN YOUR HOME
Lighting isn't always as simple as you may think (or hope); it's an art and a science. General, comfortable, overall lighting that does not hinder the tasks that will be taking place is the first step to any design. For instance, you wouldn't want mood lighting to happen in the kitchen where sharp knives are needing for making your romantic dinner (at least, not without the ability to increase the amount of lighting).
It's also important to think about the location of the light source. We've heard this one before: you want the light in front of you in the bathroom, not behind you. Why? Having the light source in the correct location can help to make you appear to have a better glow, and a more even skin tone. Whereas having a light source directly above (or worse – behind you) can create enhanced wrinkles.
Here are some other things good lighting can do for your home:
enhance the colors in your space to appear brighter
highlight/emphasize the textures you have applied to your space
set the mood of a space (dimmers are great for this!)
accent objects or spaces (art on a wall, a small sculpture in a niche, an accent wall, etc.)
call less attention to undesirable areas or features (no need to shine a spotlight on the toilet!)
add interest
affect spacial perception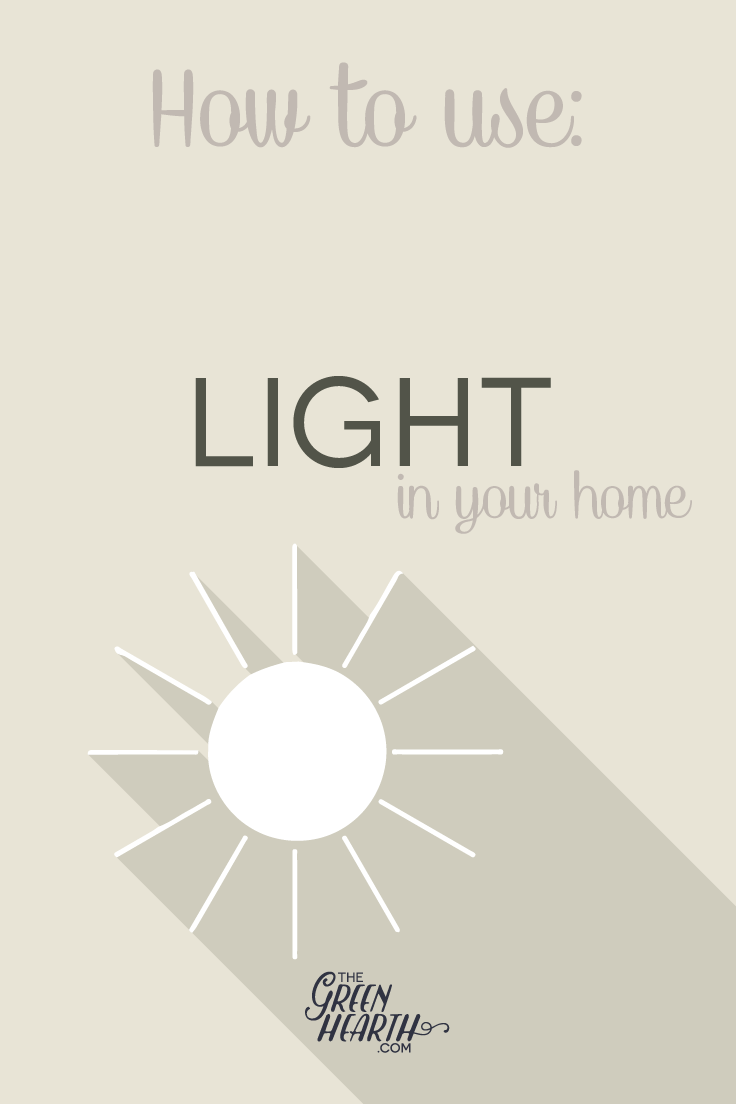 I WANT TO HEAR FROM YOU!
What is your favorite types of lighting (downlights, track lighting, wall scones, pendants, ceiling-mounted, floor/table lamps, etc.)
What areas r your home do you have the most trouble with your lighting?
Check out our other Elements of Design in you home: