The very first project started and completed at Project Verde was the master closet.
Now, there was nothing terribly wrong with the closet to make it the first thing to get updated, but, it was more like the easiest in a whole string of updates. So, let's take it from the beginning.
Coming from Project: Red, the Mr. and I were treated to a very nice, very organized built-in closet already there and ready for us when we move in. When Project: Verde became ours, we quickly realized we were missing out on that organization we had before. As we moved in, rods were quickly filled, bins of undergarments were left on shelves or in bins on the floor leaving a whole mess of fabrics.
When the time came to start our string of projects, we took a look at the closet.
Although, the first "project" would have been updating the floors, and I had initially planned on everything starting in the Green Room as our "test room", I kept coming back to our disaster of a closet (and I will spare you a photo with it full . . . even I didn't want a memory of that!)
So, just 10 days after moving in, we pulled out all our belongings, let them live in the bedroom with us, and cleared away our closet.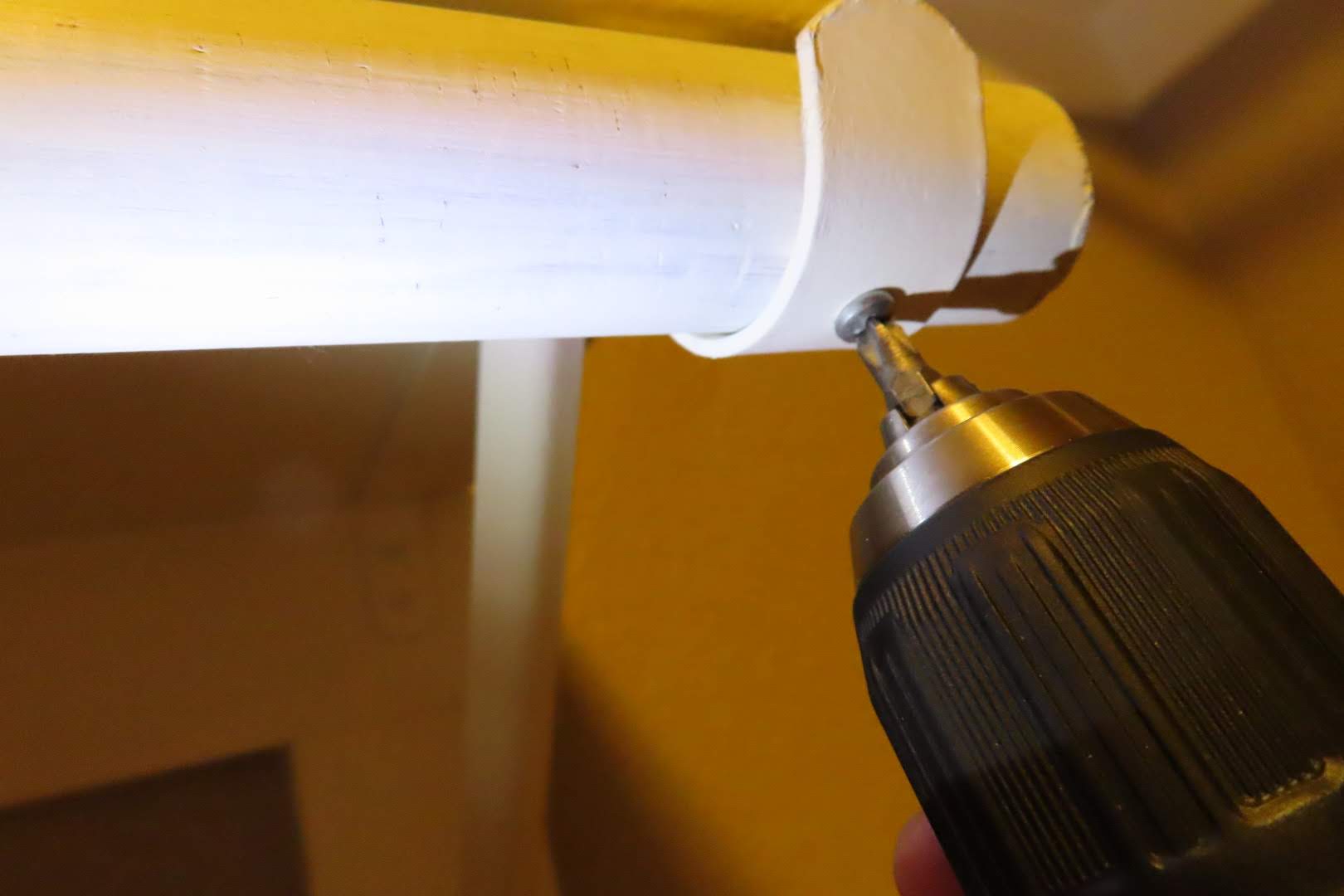 Step 1:
So, part of the first step was removing the shelves and rods so we would bump our heads. We were bummed to have so many screws striped, but since we knew these were going out we were too worries about saving any of them for the future.
I did discover, however, that when removing the shelves theselves, it was much easier, and far more clean, to use a utility knife to cut the shelf from the wall first. We did this to the last one after noticing the gypsum paper ripping up, and it made such a world of difference!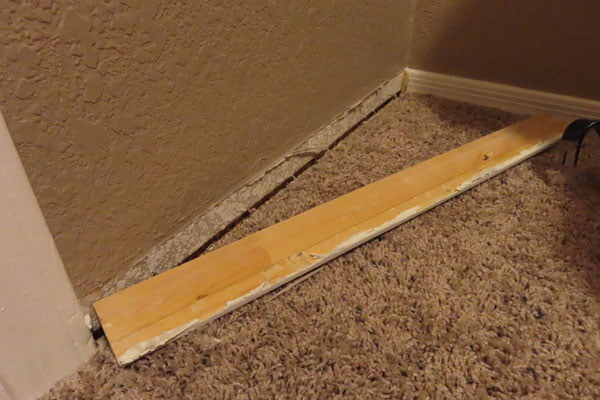 Step 2:
Removing the base – this when it started to feel real. It's one thing to take down a few shelves, but with the base boards coming up, it was no turning back!
The Mr. and I did research on the best way to remove these, and found that yes, scoring the top of the baseboards from the walls, and the sides from adjacent base and trim seriously helped in the removal process. We saw that there are actual base removal prybars, but, we used a normal one and it worked out just fine (we were just really careful not to dent the gypsum board).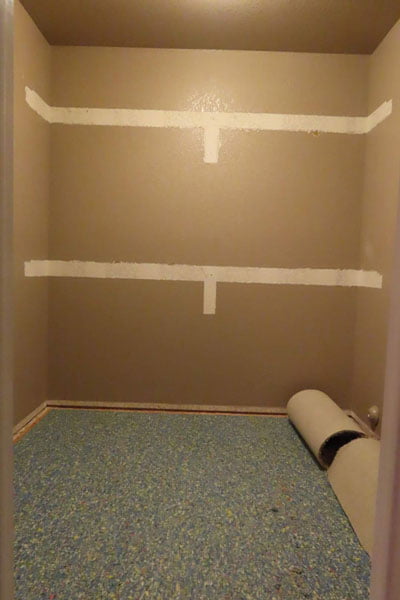 Step 3:
Carpet removal was just a gross as I imaged it: not totally, but still not my favorite part.
The 90s shag did make a bit of a challenge to figure out the best way to slice through it, but once we got a rhythm, this room was cleared in no time!
As amazing as this may sound, this portion of the project only took about 1-2 hours with both of us, and, in fact, we did this at night just before bed out of shear excitement to start on our projects!
Tools used:
---
Want more?
If you are looking for a little more hands-on for how this process was, check out this video of some of the prep-work !