It's a new year, new home location, and a new garden to work with! This season, I have decided to take a small south-facing garden (with a rather unusual shape) to plant some food-producing options in our raised garden.
The challenges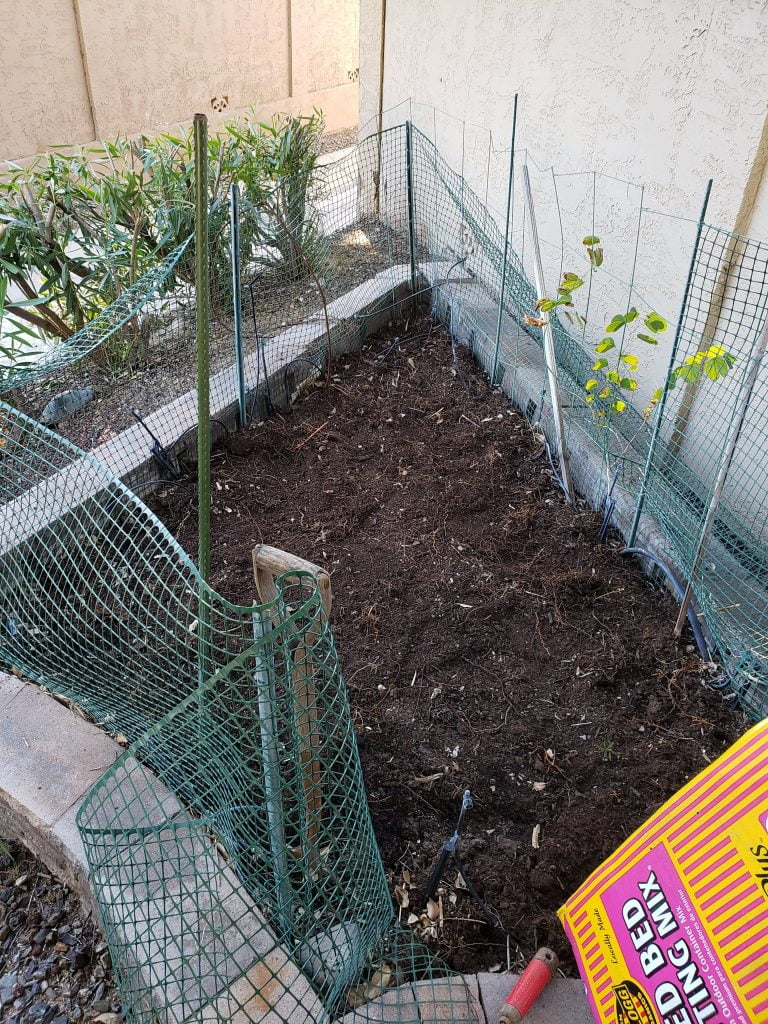 The shape
The first thing you may notice with this particular raised garden is its unique shape. Back when we originally built this, it was pretty much dependant on the obstacles in the area. To the north: a wall separating the front yard to the back. To the east: a stubby palm. And finally, the angle that makes this so complicated, is the wash separating the property.
Roots from a neighboring tree
Another big challenge was the soil I had to deal with. It had been about 7 years since I last took care of this area and where it may look like the remains of a past harvest, is actually the web of roots from a rather thriving tree on the other side of the wall to the north. The worst moment, was finding a root, pulling it, and it tracked through the entire raised bed until it hit the sidewall, and I could pull no more. (I ended up having more help, but it's no permanent solution).
The dimensions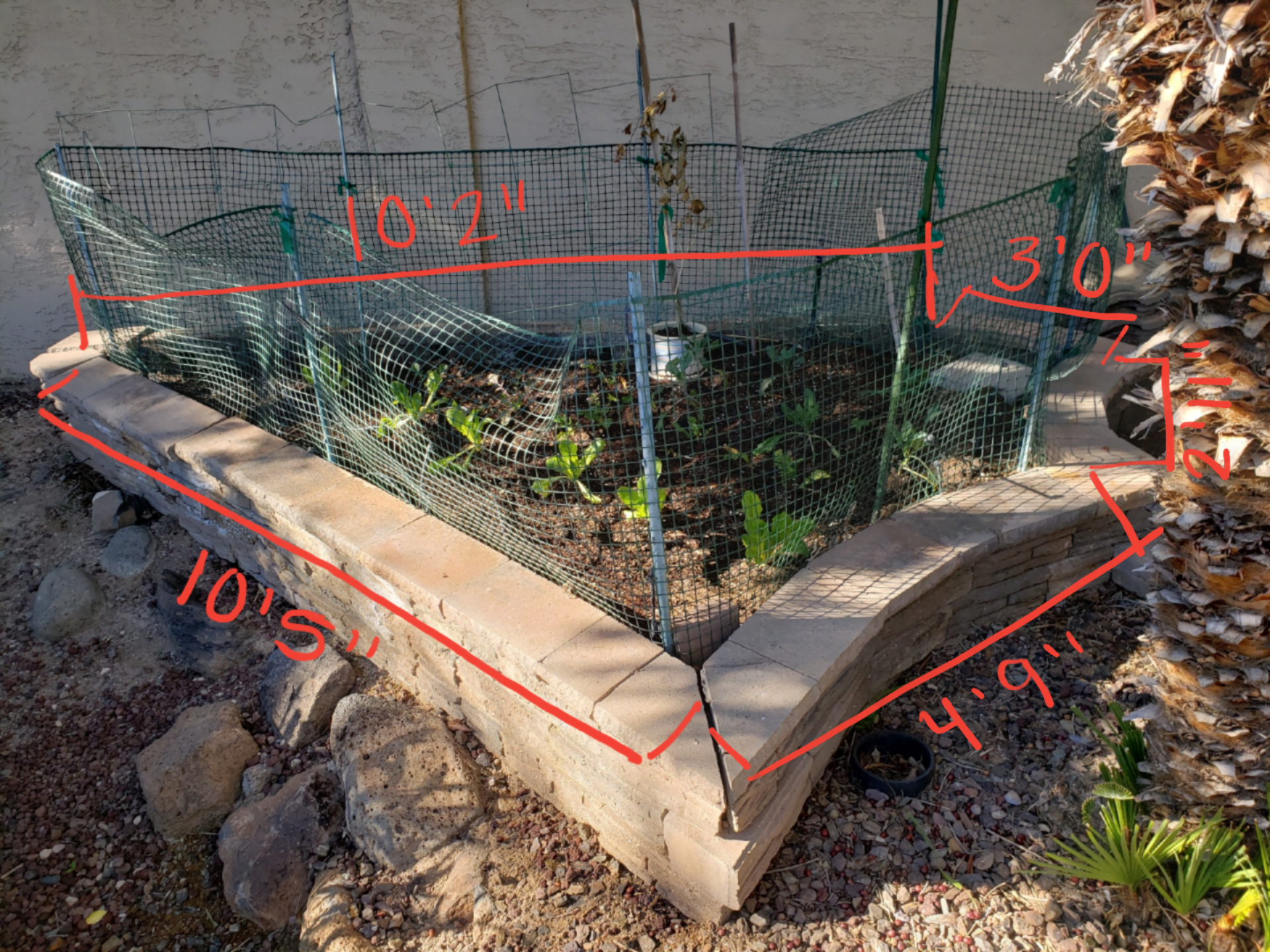 Rather than working with a nice rectangular shape with even dimensions, this crazy planter has 2 straight sides, and 3 arc'd sides! On top of that, it's not easy to consider the overall shape like a triangle due to the arcs.
The plants
Lettuce. I can't say this was exactly my plan initially, but after a trip to the local hardware store, all of a sudden we left with Romain, arugula, and kale. Because of the time of year, I didn't start these from seeds (like I like to do) but with starters. That being said, I had a pack of 6 starters to plant in this one area… With more hopefully to come.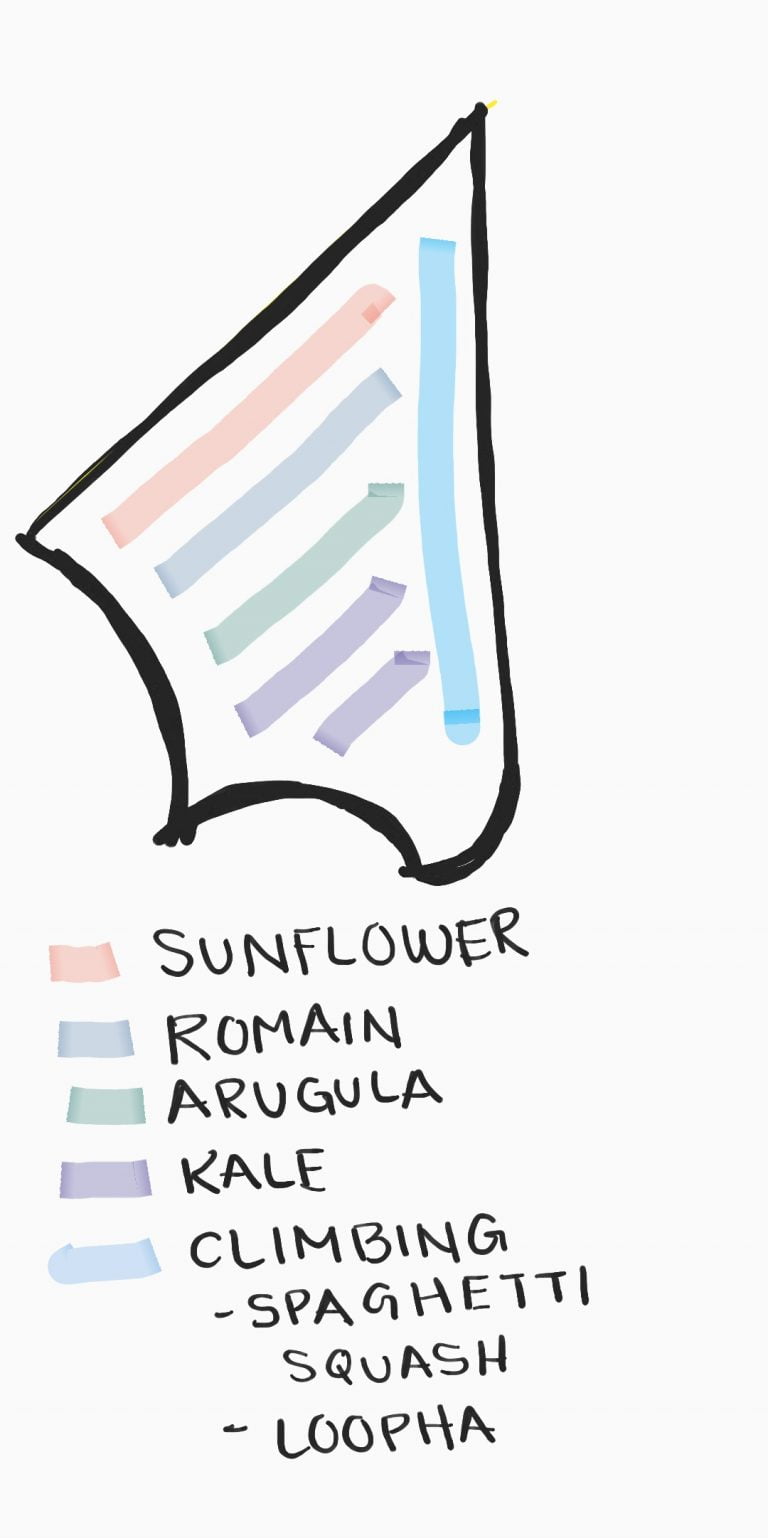 Sunflowers were also ones that weren't entirely planned, but, if all goes well, could provide some added benefit during the warmer days.
Tomatoes and squash — but where could they go?? Before the unplanned trip to purchase a garden of leafy greens, I had taken a few tomato seeds and spaghetti squash seeds and started to germinating them indoors using a "clean technique" I recently learned from one of my favorite YouTube gardeners: MI Gardener. I was able to locate a few pots from the move back to the desert, but the question will now be, where will the germinated seeds go? Pots? Another garden area? Inside?
Loofah! That's right, I am going out on a limb here (pun intended) and will try to give loofahs a try. I am somewhat embarrassed to say that I only recently became aware of loofah and where they come from and hope to have even a small harvest. The trick with this is the space (as I'll discuss in a bit). All of the lettuce has left me with little room for other options, but, I do plan to utilize what I have for these babies!
If only I had a bigger garden space to work with!!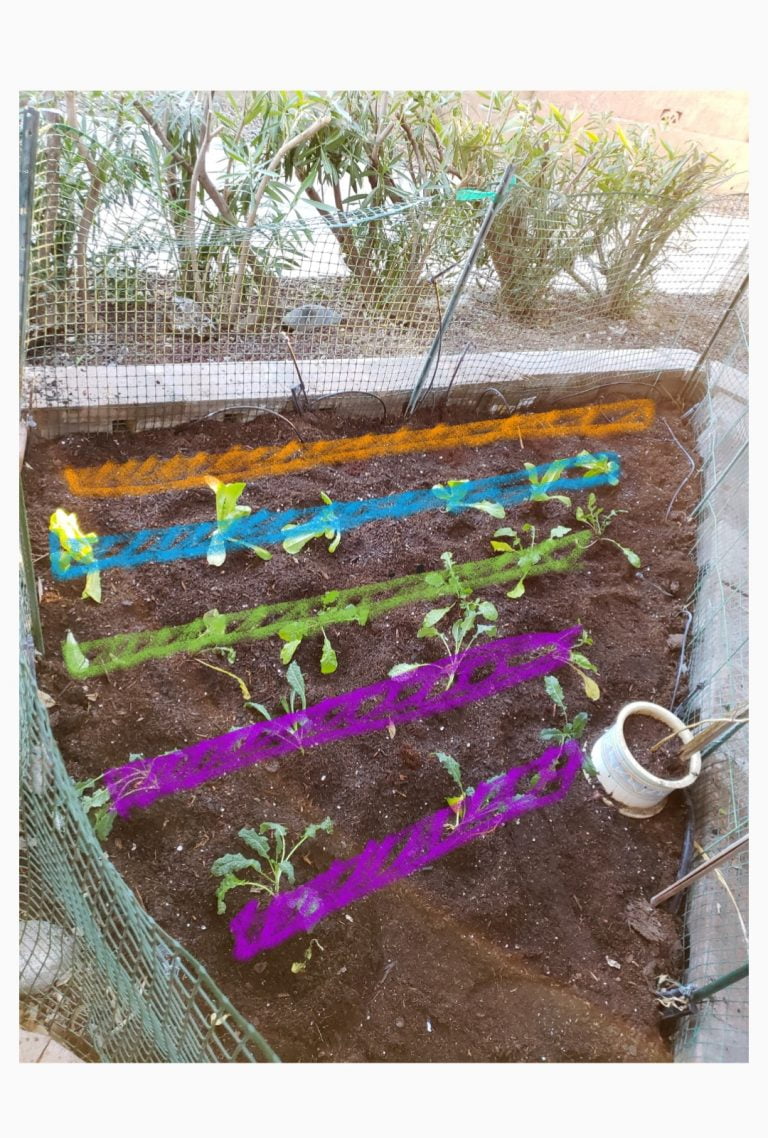 End results:

The final results of the garden planting ended up rather successful. The seedlings are in, there is room for my future loofah plants, and water system is up and running. The next task is the weekly worm tea spritz. I'll try to give updates as they happen (good and bad) and see what lessons learned I can find.