It seems every year the GreenBuilt Home Tour occurs, organized by the IL Green Alliance, there are a few places opened up by developers. Although, this home was nice – it was maybe a little too "model home" for what I was ready to see.
To begin, the amount of daylight was amazing! However, it was clear to see that this expansive use of floor-to-ceiling windows was more of a selling item, rather than one suggested by any solar studies. True, these windows are said to be triple-pane and had UV protection, but having the majority of these be west-facing leads me to believe these spaces will have no problem staying warm in the winter, and maybe even in the summer.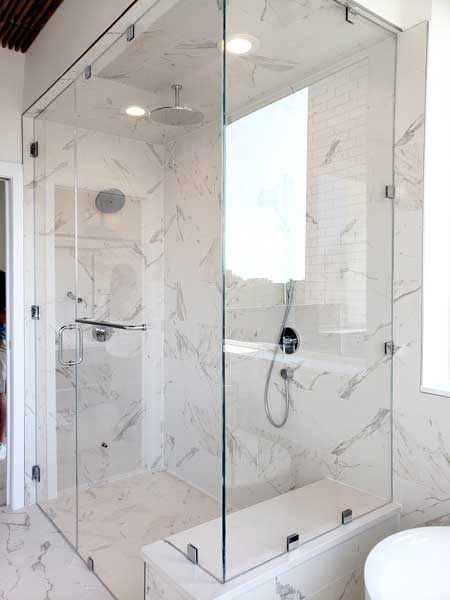 I will also note on this space that the layout was not quite the most exciting. The entry was confusing by being greeted to a wall and having two directions to enter the space (one which could be converted to an additional bedroom suite). The two bedrooms on the 2nd floor seemed practically unusable (unless the owner planned to have twin, or full, sized beds). The doors were so wide (even the closet doors) and the depth of the room was so small, you were limited to the head of the bed on one wall, and even then, if it were a queen, it would need to be up against the window wall as well.
Was this a good display of a sustainable home? Yes and no. It was clear this met "sustainability" from a developer standpoint. There is a lot of show in some areas (although, I am going to check out that thermostat that can also monitor your indoor VOCs, CO2, and humidity!) and some basic first steps in sustainable design that was stepped over (like the window direction).
Was it a beautiful space? If you like white color palettes. I can see how they used the color palette to accentuate the daylighting, but for me, it almost washed out what could be.
---
Home Information (Link)
The Building| 1533 W. Superior St., Chicago, IL 60642 view map
A green marriage of form, function, and flexibility. An urban oasis with bright spaces and a minimalist aesthetic yet full of convenience features.
Construction Status: Complete
SIZE: 2,232 square feet per unit
PROJECT TYPE: Multi-Family – New Construction
HOME DESCRIPTION: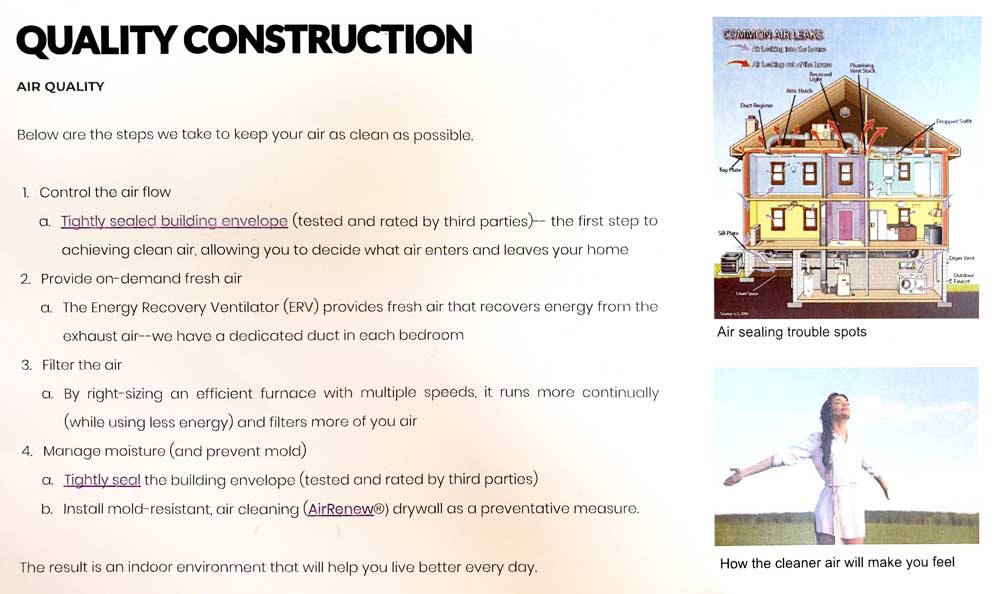 The Building is part of Point B Properties' commitment to building green, healthy, and livable spaces. This property–1533 W Superior–has a walk score of 97, making a car optional for daily errands. The Building features four modern urban residences in the booming Noble Square neighborhood of Chicago and a small commercial space used as an office. This GreenStar certified (in progress), low-rise provides condominium living with practical amenities, open floor plans, and amazing natural light throughout. The modern facade with cantilevered overhangs, although more expensive to build, was chosen to provide unique outdoor spaces and an aesthetic that will be appreciated for years to come.
Given that indoor air quality is often worse than outdoor air quality, a lot of thought went into achieving the cleanest air in the city. This was accomplished through a state-of-the-art air filtration system that combines the thermostat with the energy recovery ventilator (ERV) system. Fresh air from the ERV system can be ducted to the whole home, just the bedrooms (which each have a dedicated fresh-air duct), or any combination of the two. The thermostat monitors indoor air quality and turns on the ventilation system to bring in fresh, filtered air as needed.
Practical amenities to make the homes highly-livable include mud rooms, kitchen desks, full-height pantries, separate toilet rooms, and heated sidewalks to make shoveling snow unnecessary. The building's roof is solar-ready, which could be used to power all common utilities.
CERTIFICATIONS:
HERS Rating (Pending)
GreenStar (Pending)
DEVELOPER:
Point B Properties
111 w Illinois St.
Chicago, IL 60654
312-685-2712
https://pointbproperties.com/
WEBSITES:
Project Website: https://pointbproperties.com/properties/1533-w-superior/
YouTube: https://www.youtube.com/channel/UCcQmticpq1fIIgx2lcueKCw
Facebook: https://www.facebook.com/PointBProperties